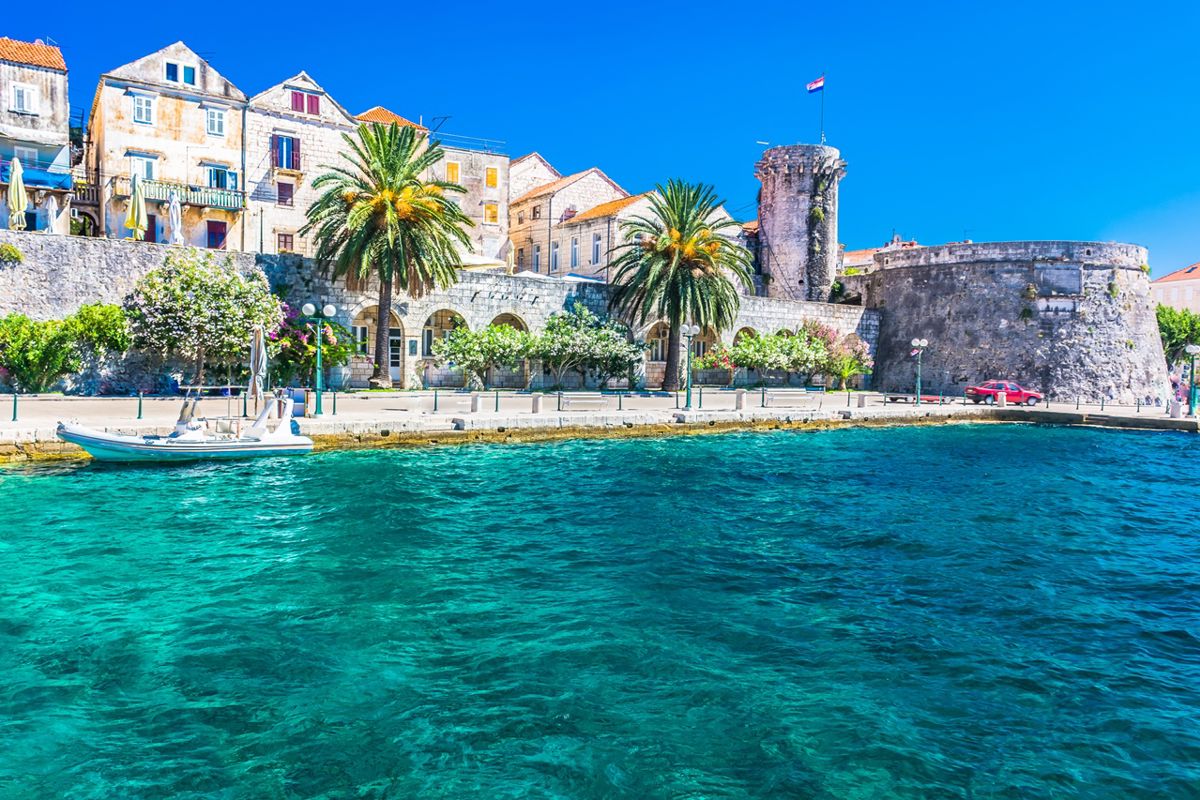 Concert: Kap za "Kap u moru", A capella singing groups:
Korčula, Trg Antuna i Stjepana Radića, Ul. Korčulanskog statuta 1214
24.6 9pm-10pm
A capella singing group concert: Klapa Divna, Klapa Koštil, Klapa Moreška, Klapa Pulena and Klapa Sfida. 
The humanitarian concert Kap za "Kap u moru" NGO is organized by the Pauk NGO and Korčula Tourist Board for children in need. 
Blato wine and dine:
Blato, Gradski park Blato, 21.06.2023. 8:30 pm
Try authentic food, traditional delicacies & fine wine in the beautiful green ambiance of Blato park. 
International Rose day: 
Wine Bar Bokar & Wine Bar Mariola Korčula Town,
23.06.2023. 6pm – 11pm
Promotion of Korčula island Rose wines for all the romantic souls. The dress code is, of course; PINK!
Entrance: 20 €
Moreška:
Open cinema, Korčula  22.6 - 9pm
This must-see uniqe traditional sword dance is played in open air cinema this Thursday.
Boris Cvjetanović: Hemingway in Lastovo:
Korčula, St Mark's Square, 19.06.2023 – 31.07.2023
Did you know that Ernest Hemingway stayed in Lastovo to escape the "wide lawns and narrow minds" for a while?
Find out more details about this story at St Mark's Square.