Moro Beach Stupe is open for the 2022 season - #back4moro2022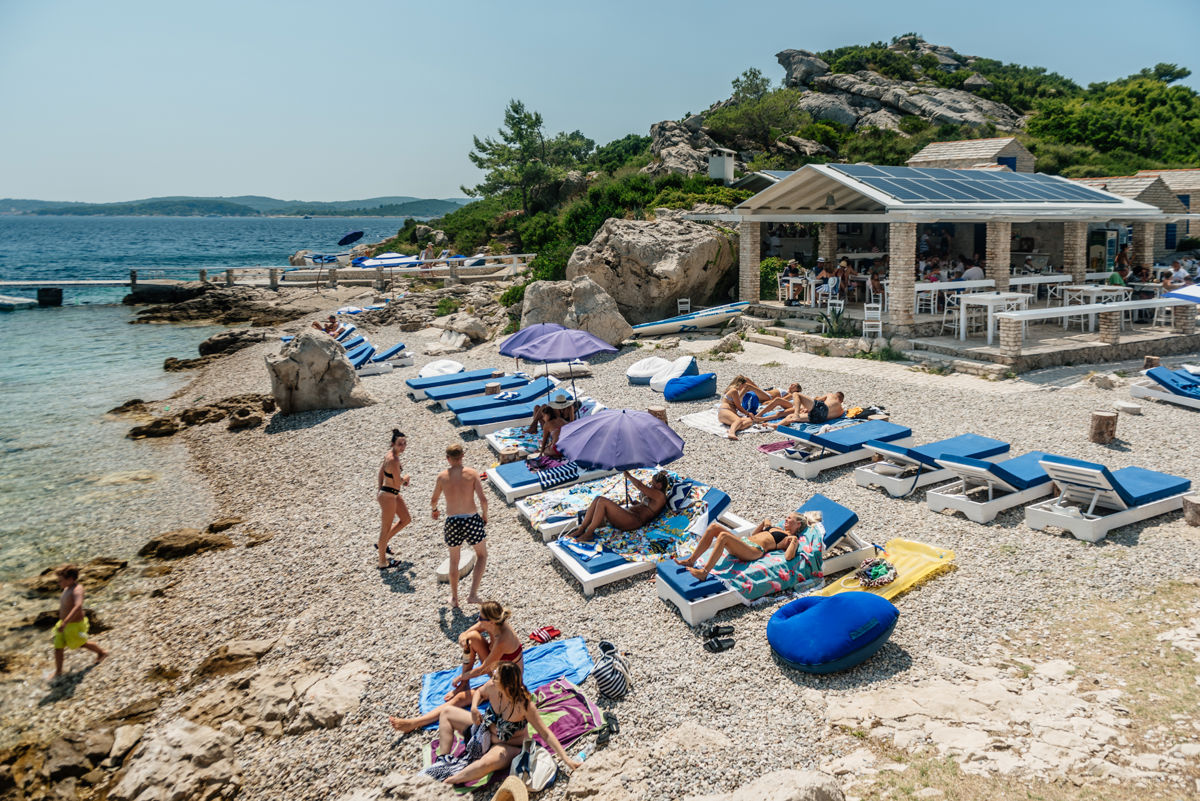 Moro Beach Stupe is open for the 2022 season - #back4moro2022
Moro Beach Stupe is a project that has been breathing in harmony with the beautiful nature that surrounds it on the islet of Vela Stupa in the Korčula archipelago for the sixth season in a row.
Stupe has always been a favorite destination of Korčula locals, and six years ago, this magical place known for its crystal clear sea and the most beautiful sunset in the world, became richer for an oasis of superb gastronomy, a beach with a bar and a safe berth.
Moro is, among many visitors, certainly best known for one detail, and that is the swing in the sea, which has already become a recognizable motif on social networks in its first season.
And in its sixth season, Moro Beach continues to work on a successful model: top quality food made from daily available, fresh seafood complemented by an impressive wine and cocktail menu, natural beauty and most importantly, a relaxed #back4moro atmosphere.